SOLDIER AND ARTIST
Francis Ambrose D'Oyly Goddard 1868-1962
published by GAE, April 2004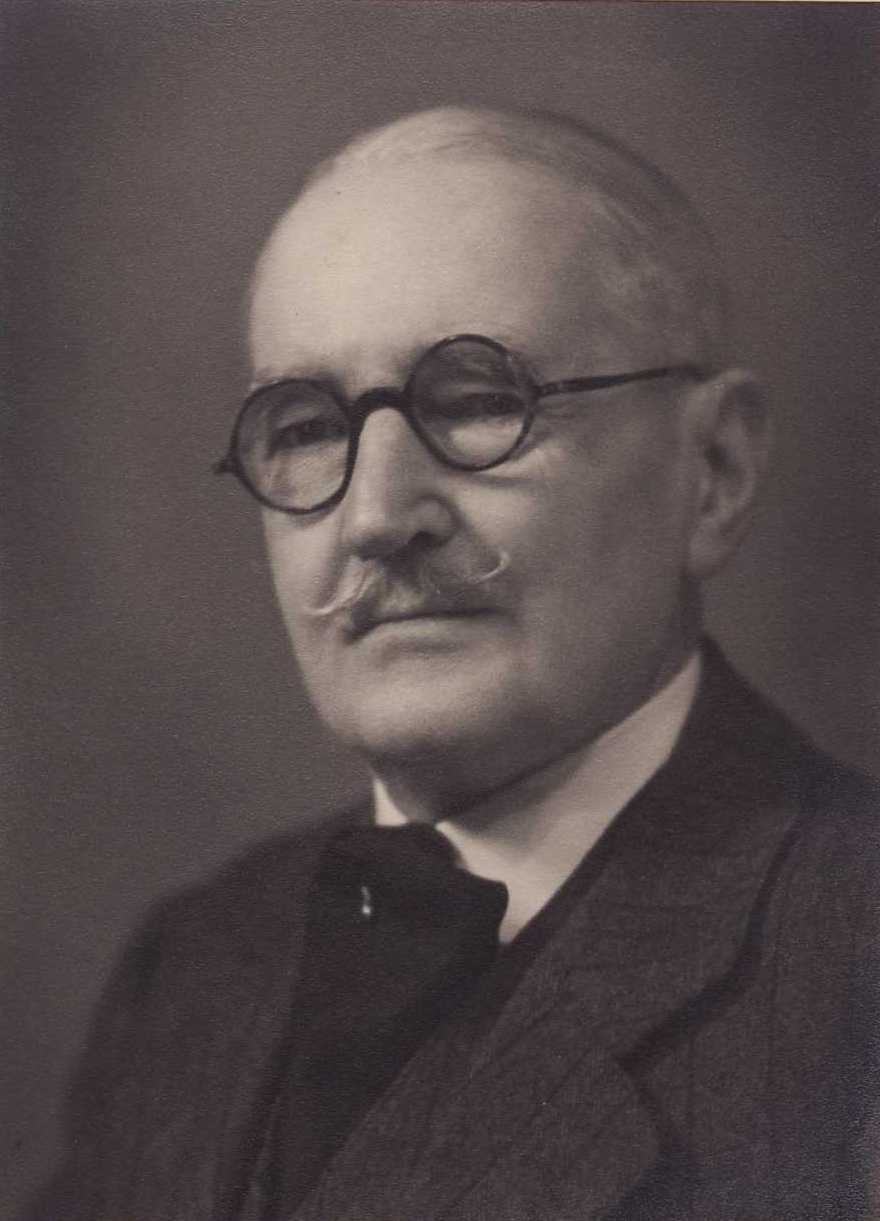 My father, Francis Ambrose D'Oyly Goddard, was born on 29 October 1868 at Milford House, Tudor Hill, Sutton Coldfield in Warwickshire. He was the eldest son of the Reverend Francis Aspinwall Goddard (1841-1888), M.A. of St. John's College, Oxford, one time vicar of Sutton Coldfield and also of Little Aston and Caverswall in Staffordshire. His mother was Fanny Pratt, the daughter of Joseph Skinner Lampen of St Bordeaux in Devon.
Father was one of a large family - he had two brothers, the Reverend Nigel Ernle Goddard (1870-1950) and Walter Gifford Goddard (1872-1891), who died in his twentieth year; and two sisters, Dorothy Mary May (1873-1957) and Millicent Agnes (1875-1971) who married Lionel Vipert of the Indian Civil Service in 1908.
Father was educated at Renton and was a member of Priory House. Later he studied at home with a private tutor and eventually, after a short time at the University in Geneva, he was gazetted to the North Staffordshire Militia where he trained for three years before joining the Royal Munster Fusiliers in Aldershot in 1888 prior to being posted to India to the headquarters of the regiment at Cambodia in the hills above Ranket.
Apart from two long leaves (1893 and 1895) spent in England and Jersey, father remained with the Munsters in India till 1899. He seems to have much enjoyed this period of his army career if the numerous photographs chronologically mounted in several albums and the detailed entries in the Family Records Book are anything to go by! He was the captain of the regimental polo team, contributed regularly to their magazine, the Bengal Tiger, and took a large and very prominent part in all their social activities! He was promoted Captain in 1893 and in 1896 in Rangoon he married Evelyn Maud, the youngest daughter of Colonel Alfred Le Gallais of the Bengal Staff Corps. They had two sons. The elder, Denis Gerald Ambrose, was born on 18 January 1898 at Barrackpore. Denis served in the Royal Navy and as acting midshipman was employed in the Channel during the passage of British troops to France and later in the Persian Gulf, Suez Canal and Gallipoli.
In 1916 he was posted to HMS Queen Mary in which he was serving when he met his death in the great battle of Jutland on 31 May. Brian was born in Tralee, Co. Kerry, in 1901 after the regiment had returned to barracks there. Rejoined the army and served with the 3rd/6th Dragoon Guards and in the Trans Jordan Frontier Force. He died of cancer in 1944 in the York Military Hospital. At the time of his death he was Assistant Provost Marshal, Head Quarters 8th Corps, Home Forces. Evelyn Maud died in February 1906 at Portland House, London, and was buried in Hendon Park Cemetery, Mill Hill, the officiating clergyman being her brother-in-law the Reverend Nigel Goddard, Vicar of St Michael's, Folkestone, at that time.
In 1899 the Boer War started. By then the family were back in Tralee. The Second Battalion were still in India until 1901 when they went direct to South Africa. Father joined them a year later at their Head Quarters in Newcastle, Natal, as a member of the Intelligence Staff. He was only there for a while. Back in Tralee he was promoted Major (1907) and commanded the Munster Detachment at the military camp at Spike Island in Cork Harbour. He retired from the army in 1908 after twenty years' service.
The previous year father had married Mary Maud, elder daughter of Mark Stokes O'Callaghan of Cahirnane House, Killarney, Co. Kerry, on 10 October in the Carmelite Church, Dublin, and in 1909 they moved to London - 45 Warwick Road, SW5, which was to be their family home until my father died in 1961. Mother predeceased him, dying in 1948 from pneumonia supervening on disseminated sclerosis from which she had uncomplainingly suffered for many years. They had six children - Peggy, Dermot, Doreen (died in infancy), Rita, Mimi and Veronica. All have died except Mimi, the writer of this article.
On the declaration of war in 1914 father was recalled from retirement and he reported for duty as Railway Transport Officer at Southampton. He went over to France in the first ship of the Expeditionary Force (SS Vera) to land at Le Havre. He was employed as RTO at Etroux detraining units of the First Division. Later that same year he was sent to Abbeville as Assistant Director of Railway Transport at the Head Quarters of the Lines of Communication with the temporary rank of Lieutenant-Colonel. He was to remain there until the end of October 1918. The following year he retired for the second time. He was twice mentioned in Des- patches and was awarded the OBE in 1919. During the latter years of his life he came to be affectionately known among his comrades as "The Father of the Regiment".
From his earliest days father's ambition was to be an artist, but there was parental opposition so he had to join the army. However, on his retirement he took up painting as a hobby. He exhibited his work at the Royal Academy, the Royal Institute of Oil Painters, the Royal Society of British Artists and other galleries, devoting himself exclusively to miniature paintings in oils. He helped to found the Army Art Society and was its chairman for a time. He was President of the Royal Society of Miniature Painters from 1952 to 1957, and from that year he became the Honorary President of the Society until his death. The following quotation from the Art Critic of The Scotsman in 1935 gives a true description of his work: "Colonel Goddard is a true craftsman. He does not aim at getting 'quality' by scrumbling about with his brush. He must get things painted just as he wants them. More important, he paints what he loves and knows - English fields and trees and cottages and he paints them with tenderness as though enchanted by the beauty of every common object around him. It is an enviable talent. I have had more pleasure from this old soldier's pictures than from anything I have seen for weeks."

My father died very peacefully aged ninety-three years on 20 June 1962. He is buried beside his wife in the Brompton Cemetery, South West London.
Some time after his death all father's collection of army memorabilia, his medals, photograph albums, journals, sketches, etc. were offered to the National Army Museum, Chelsea, where it was all accepted with much interest and gratitude for their archives and exhibitions. His first painting in oils done in 1891 of a camp scene in Chambathia, north west India, is one of the permanent exhibits now displayed in their art gallery among a large number of other paintings all contributing to the gallery's evocation of army life in the past.
My father was a natural "recorder" of events and data. He left a large amount of notebooks, albums, detailed records of his paintings and their ultimate owners, etc. His diaries and memoranda have been drawn on for this brief outline of his life and career. But this is only the outline, and the Goddard archives, Army Museum, etc. provide ample material for more detailed research on his life, army career, and an artist of merit.
by Mimi of Woldingham